Today we feast for tomorrow begins our fast!
Today we feast for tomorrow begins our fast!
Greetings and happy Tuesday to you! Today isn't any old Tuesday; today we are blessed to celebrate a day of eating well. Today we feast for tomorrow begins our fast! Fat Tuesday.
Fat Tuesday is one of those wonderful days where feasting and eating rich, decadent foods is acceptable. I knew ahead of time that Tuesday was Fat Tuesday, but when I woke up this morning, I forgot. My plan for the day was to journey to a town 30 miles south of us and purchase some special treats. So I was supposed to wake up early when my husband left for his other job. Nope…I had forgotten there was a good reason to rise and shine this morning. Then, while I was working on some social media at 7:30 a.m. I realized what today was! It is a special, special day! This goes to show that even someone who is paying attention to the Liturgical Calendar and the festival, saint, or holy days can forget that Tuesday is anything more than Tuesday.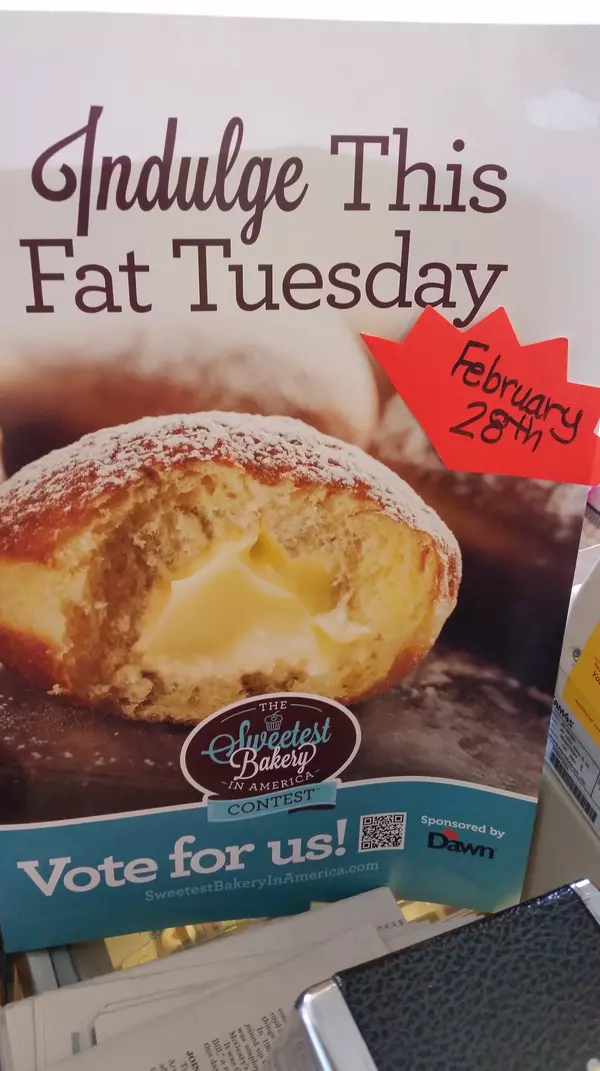 But I did make a point of having a special celebration with my family. I had heard of a bakery south of us that was making a traditional Polish pastry. I did not buy mere doughnuts this morning. After rushing out of the house with my three fur companions, I backed into the garbage at the end of the driveway in my haste….oops! Then I drove 30 miles or so from Baxter, Minnesota to Little Falls, Minnesota. I am a huge fan of buying locally. Sure I could have gone to the grocery store and purchased Raspberry Bismarcks, but I had a special mission this morning that took me on my adventure through a snowstorm.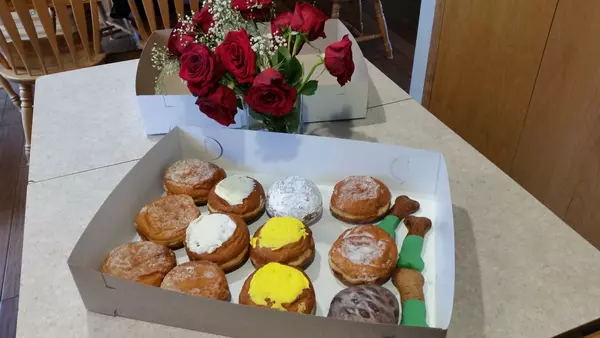 Pete & Joy's Bakery in Little Falls, MN made special doughnuts in celebration of Fat Tuesday. Paczki is a traditional Polish treat that is similar to a doughnut. Although Paczki is traditionally eaten on Fat Thursday, the Thursday before Ash Wednesday, in America these treats have merged with other cultural traditions and are consumed also on Fat Tuesday. Paczki uses up all the lard, sugar, and eggs so they are not present in the house for the period of Lent when we fast. This is an especially rich, decadent dough, which makes these a special treat compared to a normal doughnut.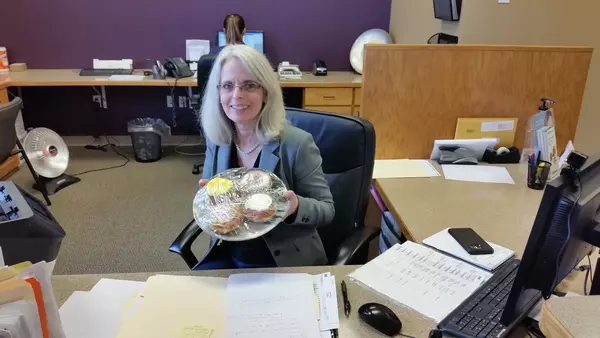 ---
I brought some treats to the office today for Carrie to enjoy!
---
The culture today seems to dismiss so many historic Church traditions. Now of various doctrinal differences, denominations do not have the same practices. Although Roman Catholic, Eastern Orthodox, Anglican, Lutheran, & Episcopalian–to name a few–all have vestments or paraments that are beautiful and splendid, there are distinct differences in who uses what, how they use it, and even the materials they use are often unique to their denomination. When I talk to a lot of my friends who are Christian, they are clueless about vestments and church traditions. Just like with Fat Tuesday, a day to feast, it is a smaller group of the whole group of Christians that take time to celebrate or care about beautifying their churches.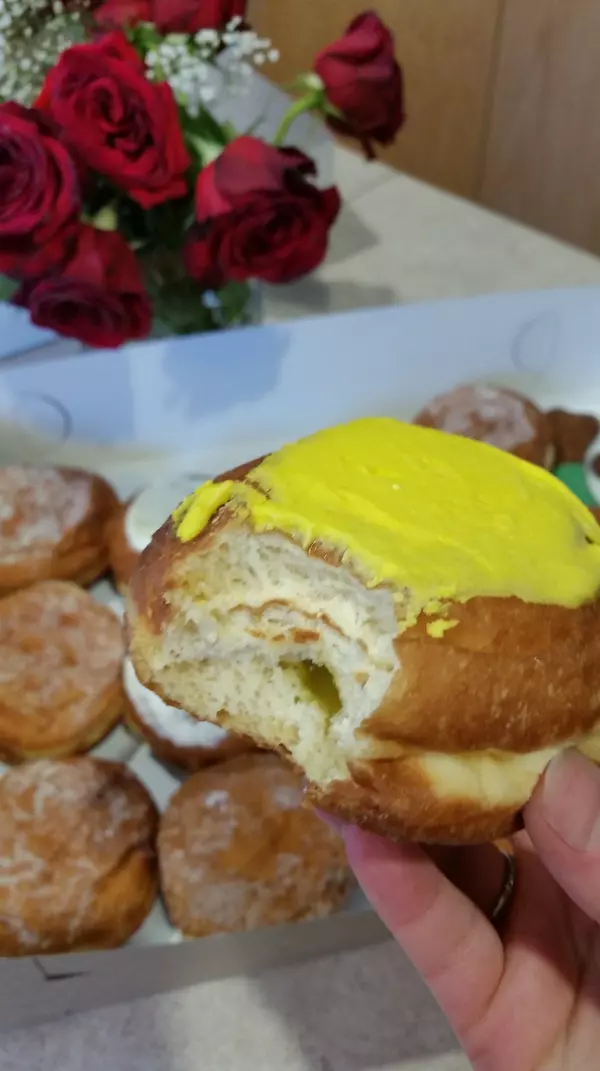 Taking time to celebrate, to share traditions, and to teach others about what & why we practice, proves to be very important in this day and age. Studying the history of the church is one of the greatest pleasures I have ever known. Enjoying a Paczki before I fast is just a bonus.
~Nihil Sine Deo~
P.S. The fur babies also enjoyed some Fat Tuesday treats!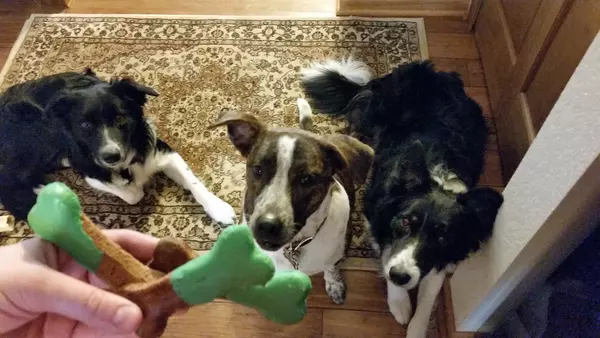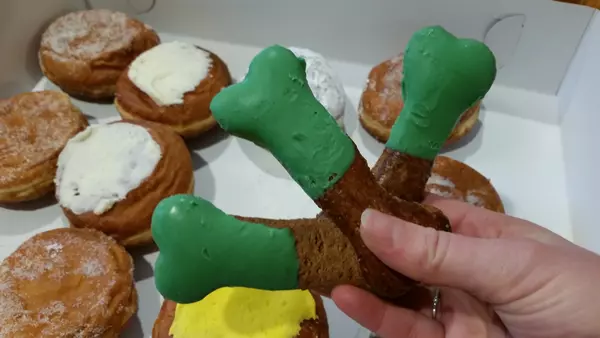 Save