Dürer and Cranach
Dürer and Cranach
If there is one thing I enjoy, it is Medieval and Renaissance art. I'm always happy to have a reason to study works of art or various artists. Tomorrow, April 6th, according to one of my various calendars, is the remembrance of Albrecht Dürer and Lucas Cranach, two Northern Renaissance artists.
I had a wonderful opportunity back in December to go see the Martin Luther exhibit at the Minneapolis Institute of Art. Three such exhibits were going on in the United States and the one just so happened to be in Minnesota. There were some vestments from the period of the Reformation as well as other artifacts. A good portion of the items, however, was the display of some spectacular art. And of course, the names of these two artists were frequently listed under many of the pictures.
As far as biographical information on these two men was: Dürer was the son of a goldsmith, with the desire to pursue art. He served as an apprentice to a painter and printmaker, then traveled to gain further experience as was the custom. Very quickly his works became well-known since many were impressed by his talent and quality. Dürer's best form of communication was woodcut. He is known as a great printmaker, although his actual paintings were not without fame themselves.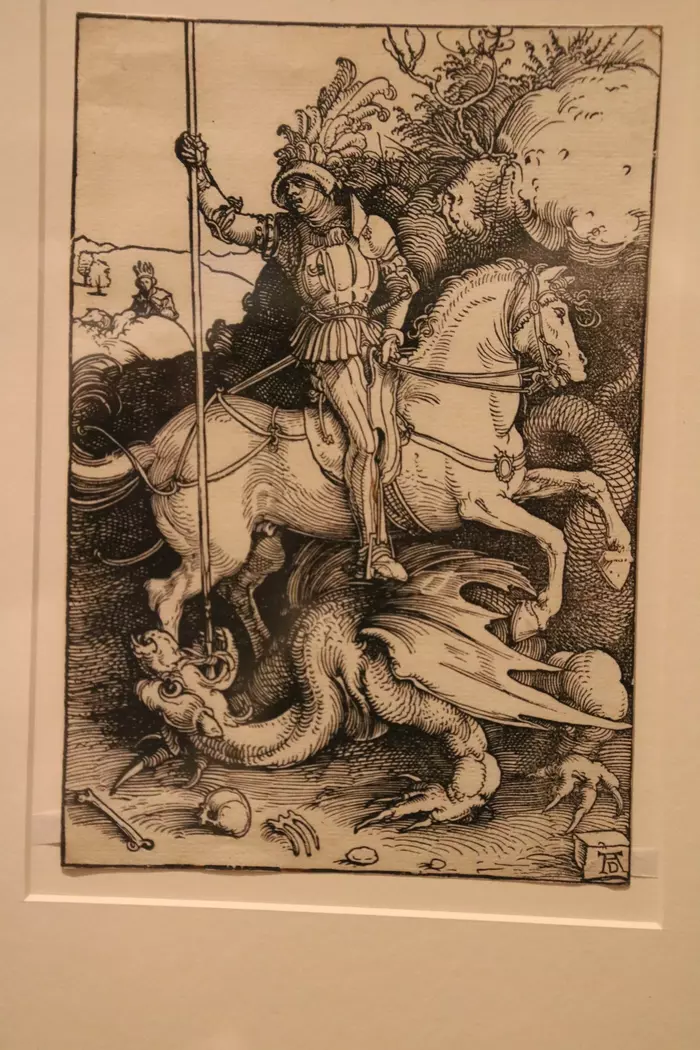 1
---
1Roberts, Carrie. Dürer Saint George Killing the Dragon. December 2016. Personal Collection, MIA, Minnesota.
---
Dürer was acquainted with some of the more prominent scholars and theologians of the day. He even created portraits of Erasmus of Rotterdam, Philip Melanchthon, and Willibald Pirckheimer. He also read Luther's writings later in his life. This man was fortunate to be in contact with many of the great men of the Renaissance and later to also be familiar with the men of the Reformation.
Lucas Cranach, known as the Elder, was another of the great Northern Renascence artists. Unlike Dürer, little is known about Cranach's formal art training. By 1505, Cranach was valuable enough to be instated as the court painter of Wittenberg, which he retained until his death. Cranach used the mediums of paint, copper engravings, and woodcuts.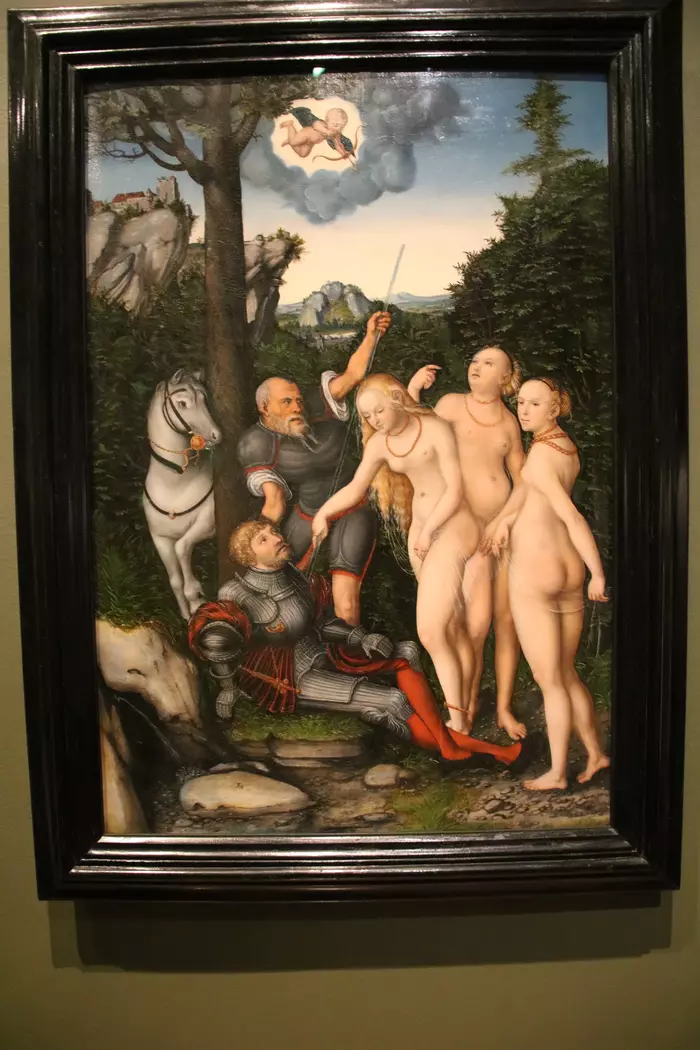 2
---
2Roberts, Carrie. Cranach The Judgement of Paris. December 2016. Personal Collection, MIA, Minnesota.
---
He was a witness to Luther's marriage. Cranach was more than an artist, dabbling in many business ventures. He was able to print Protestant works in his workshop and owned a pharmacy, for example. Although he produced many works with Protestant content, Cranach also produced traditional Roman Catholic messages in other art pieces.
The role of art in the church is very important. Books can spell out the difficult details of theology. However the way an artist can communicate the message is as marvelous and relevant as an academic treatise. Being exposed to beautiful art, art that also teaches is a special blessing. I encourage y'all to go look at and enjoy the works of these two artists–men who created works that appealed to Protestants and Roman Catholics. Also, here is a question: Who are some of your favorite religious artists or favorite pieces of Christian art?
~Nihil Sine Deo~
Bibliography
Heard, Kate, and Lucy Whitaker. The Northern Renaissance. London: Scala Publishers, 2011.
Save
Save