Easter 2018
Easter 2018
Alleluia!
Christ is Risen.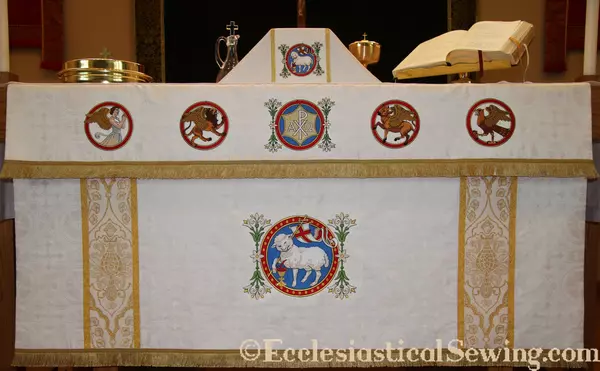 He is Risen indeed!
Alleluia!
May the joy of our Risen Saviour live in your hearts now and forever more. Blessings and peace to all of the Ecclesiastical Sewing Family and Friends.
In Christ,
Carrie and all of the Ecclesiastical Sewing Team
Soli Deo Gloria
*This Evangelist altar frontal was custom-made for a much smaller altar than the one used in the photos. Full frontals are custom designed to hang on the floor when on the altar they are created for. Please contact us through our website for more information on the Evangelist Altar Frontal.  Special thanks go to Edward Riojas for his help in restoring this collection of vintage designs and to our talented team who helped create this masterpiece.