Slate Frames for Special Embroidery Projects
Slate Frame for Special Embroidery Projects
62" Slate Frames for the Georgian Bouquet Project.

By The Crewel Work Company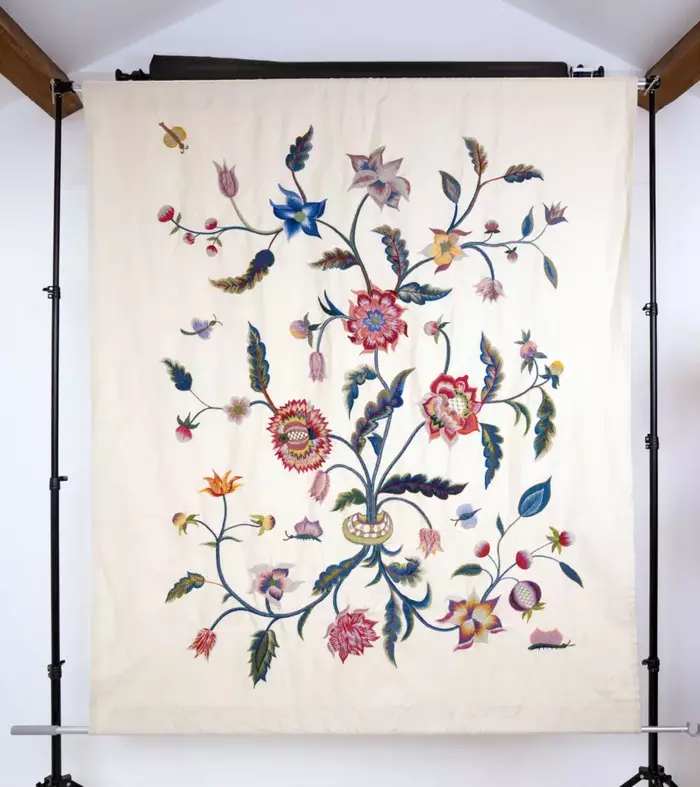 Life is busy and we all feel the stress that comes with all of the activities that fill our days. And yet, in the midst of all of the hustle and bustle, this beautiful kit created by The Crewel Work Company offers the perfect solution to calm and still our busy minds. Just looking at the lovely flowers in their latest project causes one to stop for a moment and to deeply look at the color, texture, and motion of the piece. Soon the fingers are "feeling" the need to take up needle and thread and begin stitching. Just the thought of beginning such a project changes us. We look at things differently………and we change who and what we are from the moment we start stitching. We find inner peace and joy and so much more and so we look at a Slate frame for special embroidery projects!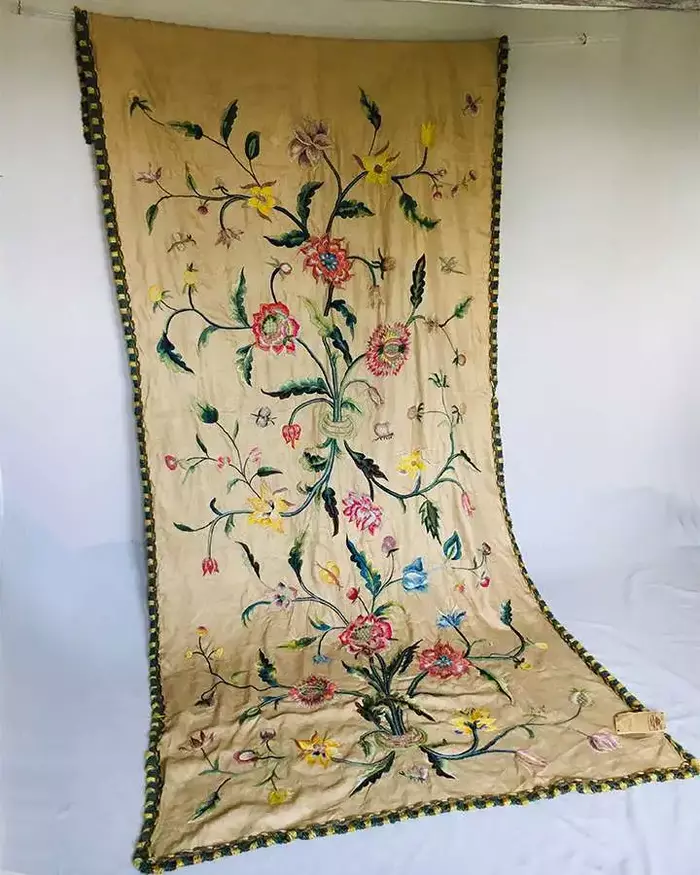 The Georgian Bouquet Project is a special historical crewel embroidery piece that will require a custom-made slate frame. The original design that was used as the inspiration for the piece is shown above.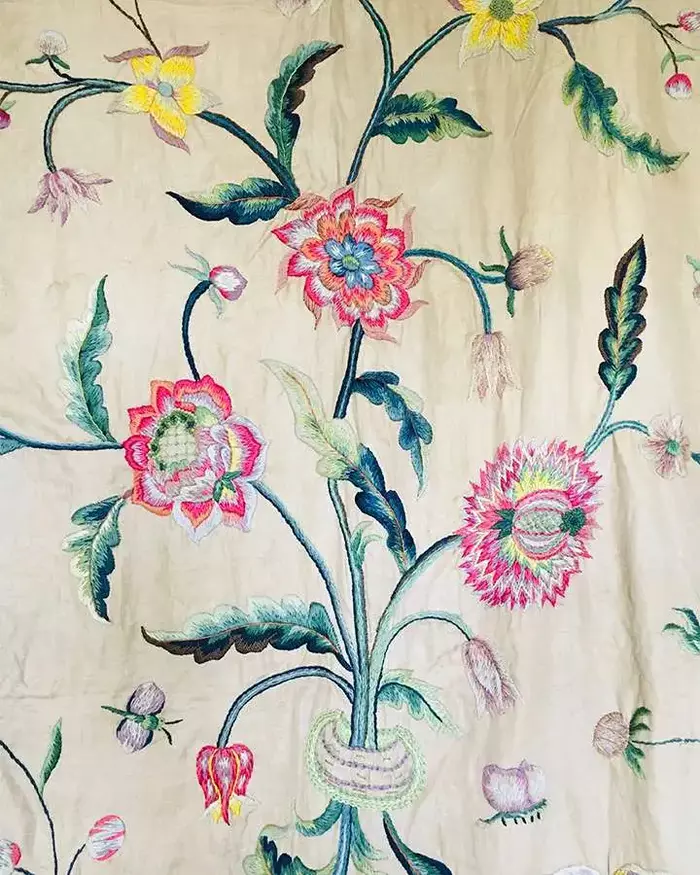 The colors are still vivid and lovely even though the piece shows signs of wear and age.

In working with Laura from The Crewel Work Company, the recommended frame size for this project is a 62" wide slate frame with 32" arms. The 62" width is the measurement of the twill tape. The overall frame width will be 70".
The slate frames are hand-crafted by our master finish carpenter in Montana. Our carpenter has been creating our frames for nearly 10 years. The frames are currently made using Hickory Wood. The wood has a lovely color and sands to a smooth satin finish.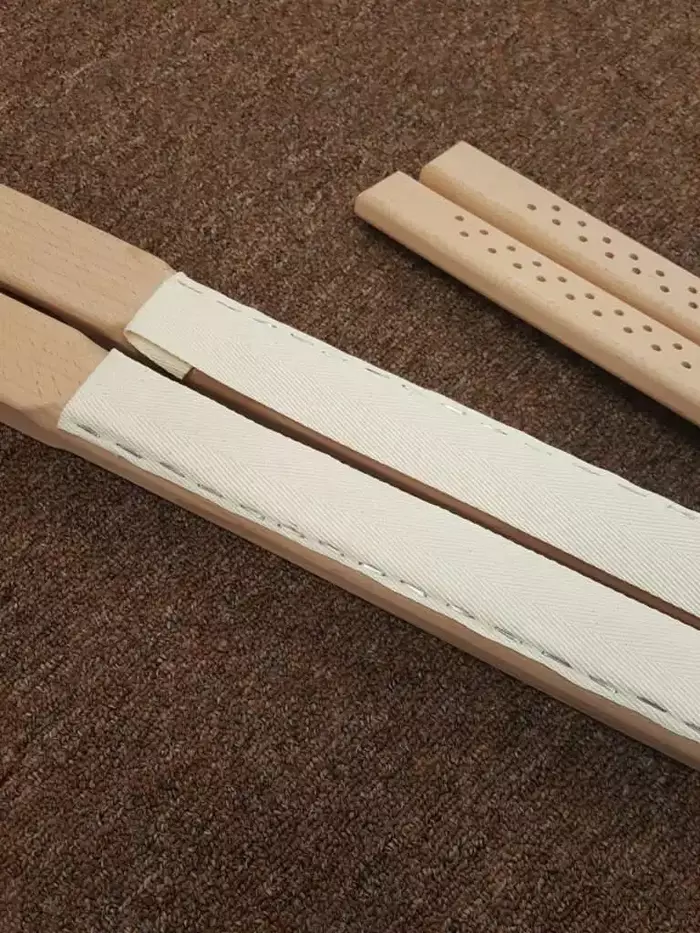 Advantages of Using a Slate Frame for Hand Embroidery:
The slate frame helps keep your linen fresh and tidy as you work through your project. Only a small section of the piece is visible at a time. Once a section is complete, the sides of the frame are unlaced, the piece is repositioned on the bars and replaced and you are back to stitching. If the project needs to be stored for a short while, there are no worries that the fabric will become wrinkled. The slate frame will keep your special project in pristine condition as you stitch!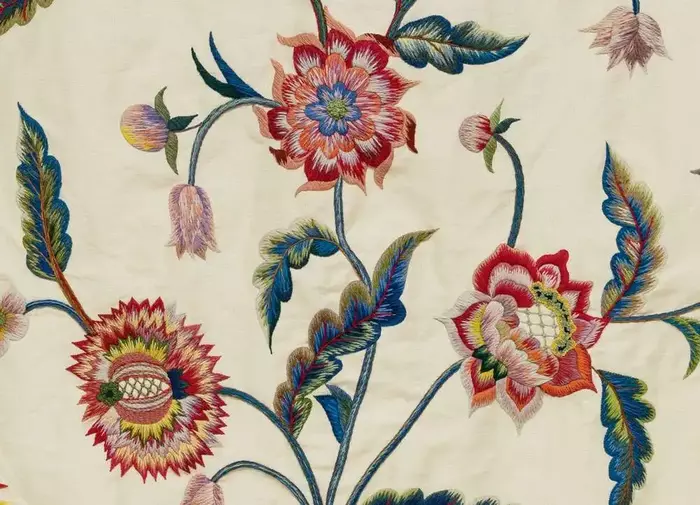 These larger frames are not available on the website as they are oversized items for shipping.
To order your slate frame: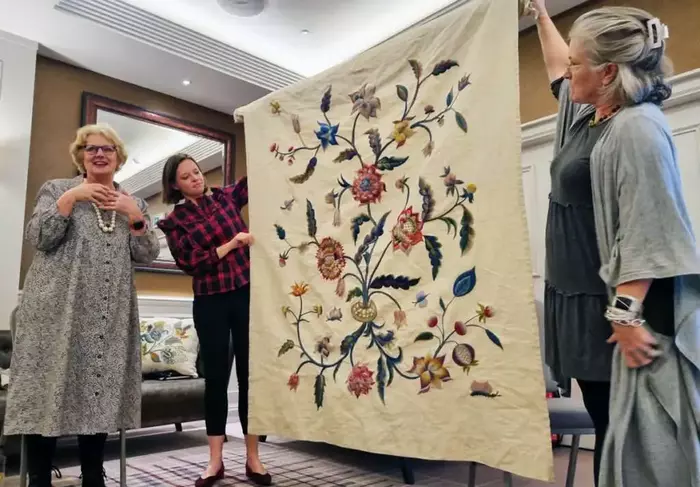 Please reach out to us at carrie@ecclesiasticalsewing.com for more information about a slate frame for your Georgian Bouquet Embroidery project.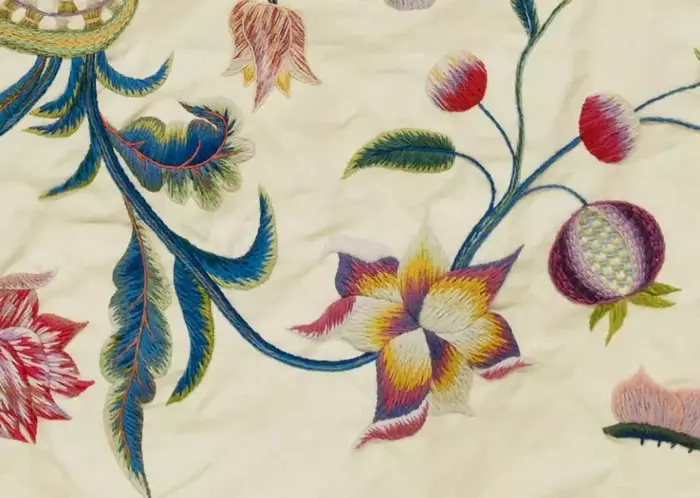 Take up your needle and thread today – whether it is this project or something else and enjoy the beauty, peace, and joy that come from creating something special!
Please be sure to visit our website at Ecclesiasticalsewing.com to learn more about slate frames for hand embroidery.
Soli Deo Gloria