Email sign up form and small church linen booklet
Email sign-up form
Ecclesiastical Sewing has some exciting news to announce!
We have an email subscription!
Click on the link below or go to the Ecclesiastical Sewing website and storefront to sign up for the email list located at the bottom of the page. This is well worth the while of anyone interested in church vestments and vestures. Most churches are budget conscious, yet they want to ensure their churches look resplendent. Ecclesiastical Sewing is aware of this and to that end, we are making every possible effort to ensure our customers have access to the best possible prices and newest options for church vestments
And here is the best part! Carrie has written an instruction booklet for making and embroidering small Church Linens and altar linens.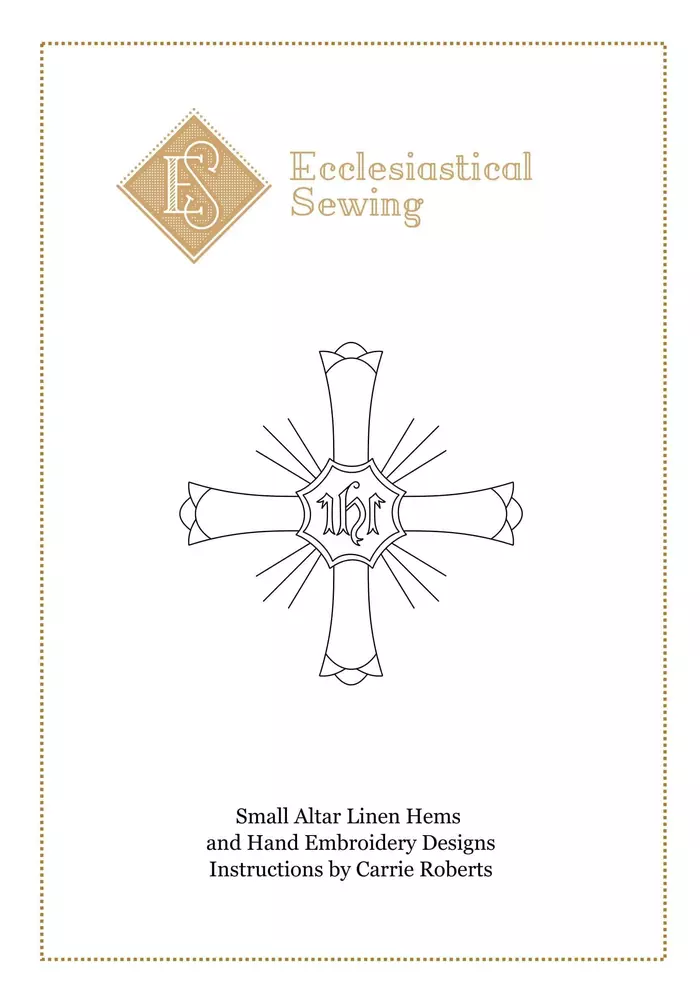 This booklet describes the making and care for the small altar linens used during the service of Holy Communion or the Eucharist. Also included in the booklet is a collection of original and vintage hand embroidery designs. This booklet is our gift to you for subscribing to the Ecclesiastical Sewing email list!
For related articles regarding altar linens and more embroidery designs, you may enjoy this link.
~Nihil Sine Deo~    Soli Deo Gloria
Be sure to visit our online store front Ecclesiastical Sewing where you may shop for Liturgical Fabrics, altar linen fabrics, church vestment-making patterns, liturgical machine embroidery designs,  church vestment trims and notions and so much more. You may also find us on  Ecclesiastical Sewing on Facebook, Twitter, and Pinterest. Sign up for our mailing list at the bottom of the page on our online store front and receive a free copy of our Small Linens Booklet as our way of saying thank you for following along.
Save
Save
Save
Save
Save
Save
Save