Linen Fabric and Small Altar Linens
Linen Fabric and Small Altar Linens
Linen. What is not to love about this fabric, especially when it is used for making altar linens that will be used during Holy Communion or the Eucharist? And what could be better than yards and yards of linen being cut and prepared for the making of small altar linens?
Renaissance Altar Linens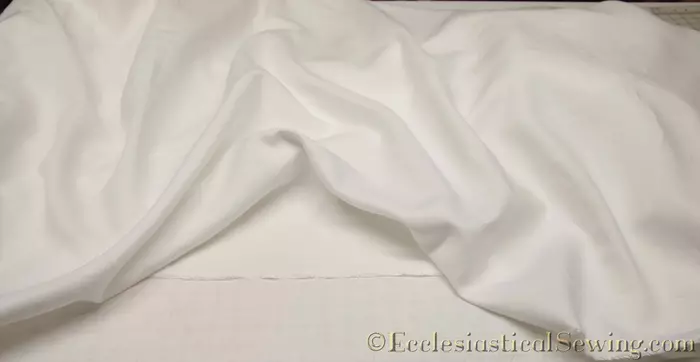 This evening Linen was being cut and there was a fair amount of linen. That pile represents about 7 yards of snowy Renaissance Altar Linen. This linen is destined for something very special.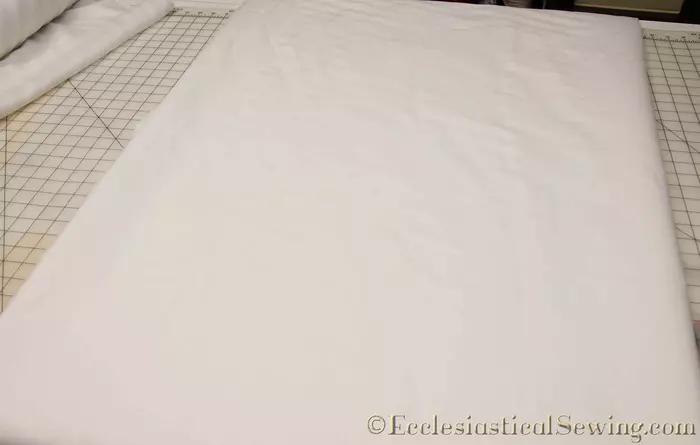 And while this 100% Irish Linen fabric is being folded and prepared for use, let's learn a bit more about this special fabric.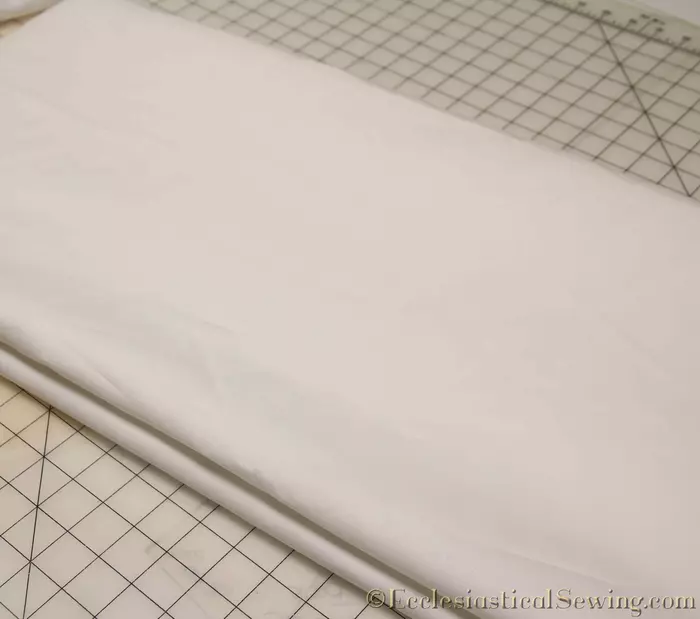 This is the Renaissance Linen which is 60″ wide. It feels like many vintage altar linens because of the similar weight and weave.  This linen has a nice hand and body and presses well.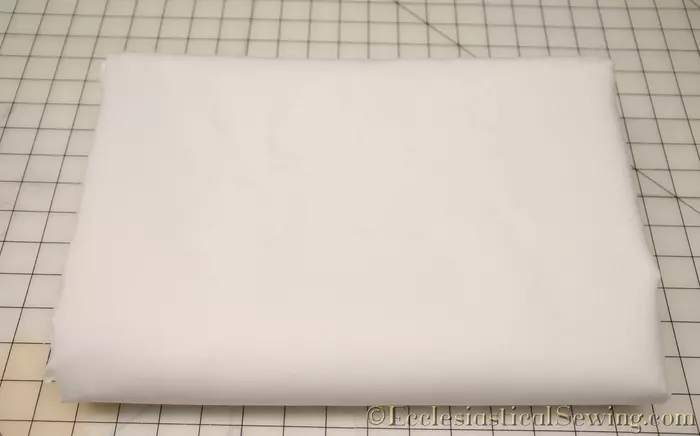 Small altar linens and altar Fairlinens are made from this pristine white Irish Linen fabric. This is a 5 2/4 yard piece that will be transformed into ten sets of purificators, lavabo towels, and corporals.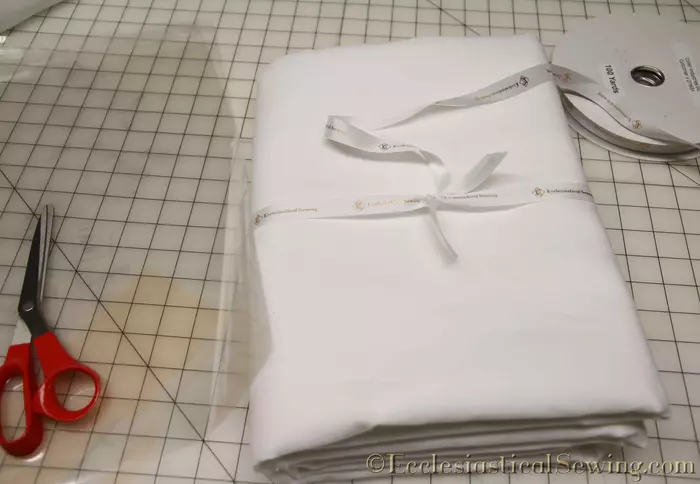 Using the finest hand stitching and embroidery, the end results will be finished results are superb.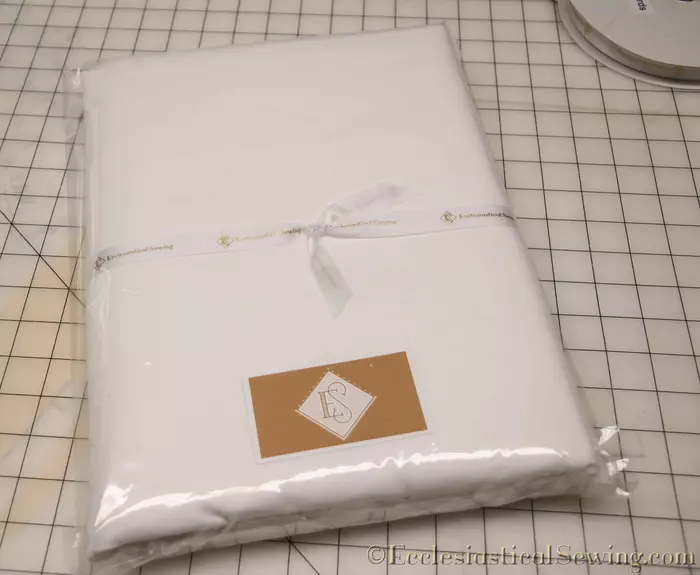 The linen is being sent in several directions across the country. Part of it will be cut and hand-hemmed with stitches that are difficult to see even with magnification. Part of the linen will be sent for making into hand-embroidered palls. When various stages have been completed, the linen will be off for another journey to be hand embroidered with one of Ecclesiastical Sewing's original hand embroidery patterns from our collection of vintage hand embroidering designs.
Doesn't this make you want to get some linen and tackle a simple little project yourself?  Well, it might be a great idea to follow along for the next several days. Ashley will have an announcement that you will not want to miss. And if you promise not to tell, I will give you a hint about what that announcement is: it's about Altar Linens! Keep following along!
Soli Deo Gloria
Be sure to visit our online store front Ecclesiastical Sewing where you may shop for Liturgical Fabrics, altar linen fabrics, church vestment-making patterns, liturgical machine embroidery designs,  church vestment trims, notions and so much more. You may also find us on  Ecclesiastical Sewing on Facebook, Twitter, and Pinterest. Sign up for our mailing list at the bottom of the page on our online store front and receive a free copy of our Small Linens Booklet as our way of saying thank you for following along.
Save
Save
Save
Save