Symbolism in the Church: The Cross
Symbolism in the Church: The Cross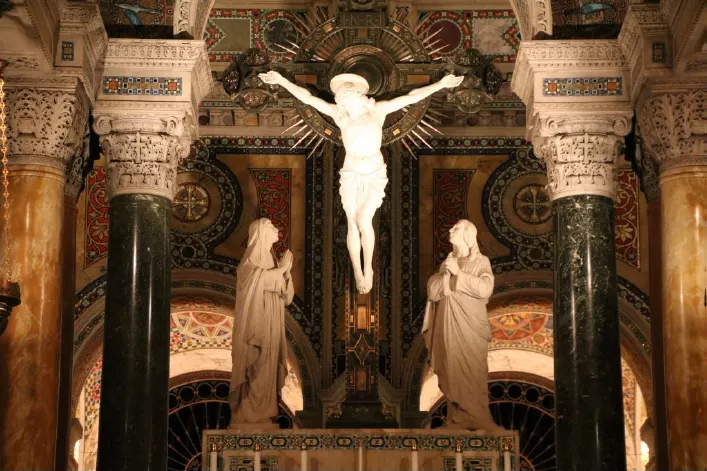 Symbolism in the Church: The Cross – Have you ever thought about the history and meaning behind symbols you see around the church? The cross is one of the most universally recognized symbols of Christianity and it has plenty of variations: close to four hundred! To talk about each style would take quite some time, so let's focus on a few of the more prominent variations.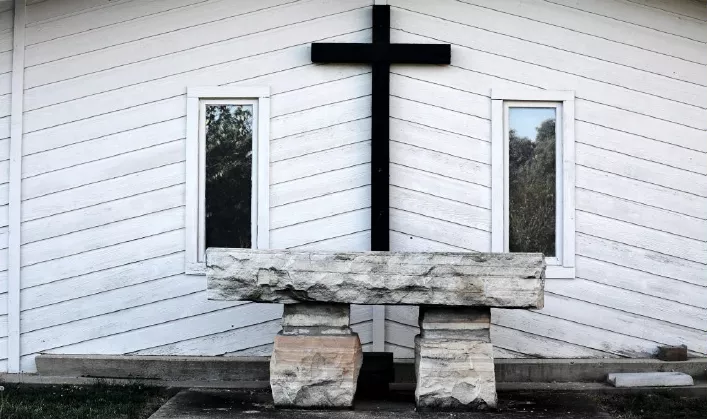 The Latin Cross
Of the 400 variations of the cross, there are about 50 that are used in Christian symbolism. The Latin cross (also known as the Cross of the Passion) is the most commonly used. It is believed that this is the style of the cross in which Jesus was crucified. In older times, it was used indiscriminately with the Greek cross (more on that later!) but when the Eastern and Western churches split the Western Orthodox primarily used the Latin cross and the Eastern Orthodox used the Greek cross.
The construction of a Latin cross is made up of perfect squares stacked 8 high and 5 wide. It is recognized as a symbol of faith and can be used almost anywhere and by any religious body with a confession of the Lord Jesus Christ as their Savior through his atoning death.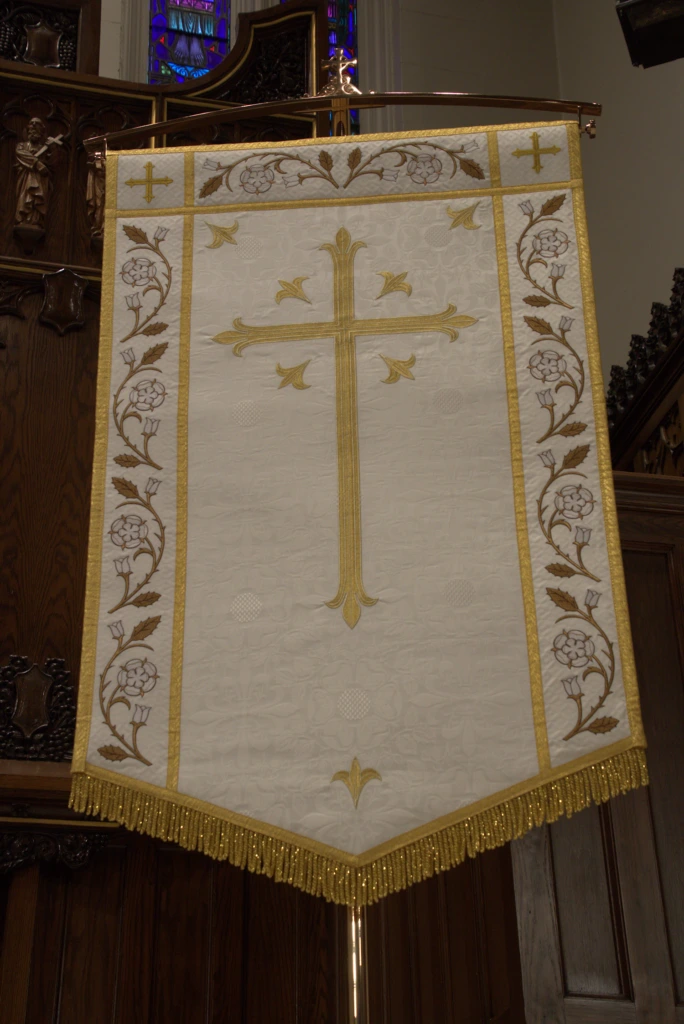 Since these symbols represent the teachings of the church and our faith as believers in Christ, we rely on them for designs to make beautiful vestments and paraments to decorate our worship spaces and worship leaders. The Latin cross can be found at the center of the Luther Rose, which is the center for one of our fabrics, and also in embroidery designs, we use on all types of vestments.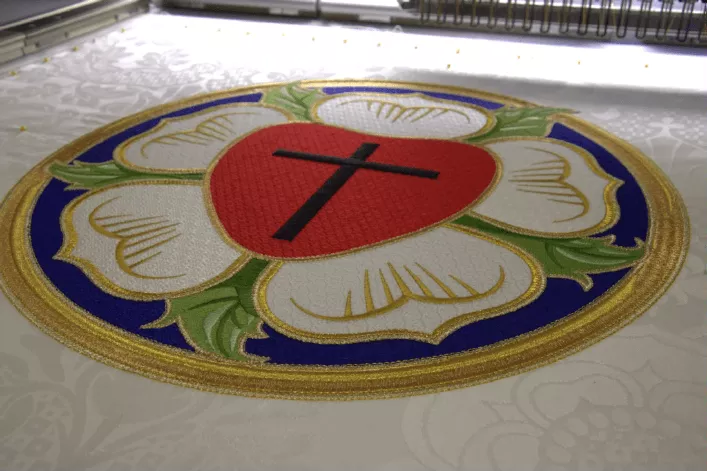 Symbolism in the Church: The Cross – Where do you see Latin crosses being used in your church?
If you enjoy learning about church symbolism, you may also enjoy learning about the Christmas Rose and Legend in one of our other blog posts.