Matthias Church Budapest: A Journey Through History
Matthias Church, Budapest: A Journey Through History
Let us take you to Matthias Church Budapest: A Journey Through History: One of the great things about old churches in Europe is that they recall a time when Christianity was the dominant power in politics. However, in some countries such as Spain, Greece, and Hungary, the architecture also reflects periods when Muslim rulers were in control: The Moors for Spain, and the Ottoman Empire elsewhere. In Hungary, one of the churches that has been affected by Muslim occupation is the Church of Our Lady, commonly called Matthias Church by the locals.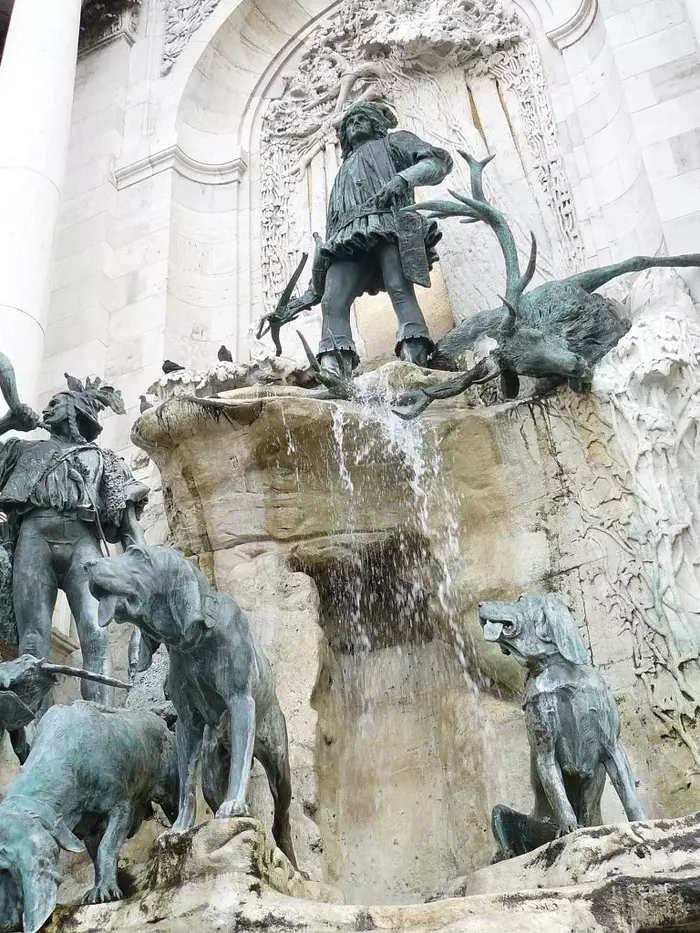 Matthias Church has a rich history. It was originally built in the 11th century by Saint Steven, King of Hungary. Although there is none of this original structure left, we do have some historical records of its destruction by the Mongols. Next, a new Gothic church was built on the site by King Bela, starting in 1255. Later on, a church hall was constructed, and the church also became part of Buda Castle.
Matthias Church Overcomes Ottoman Rule
Unfortunately, the peace of this church wasn't to remain for long: the Ottoman Turks conquered Hungary in 1544. During the twenty-year war that led to this event, the church took a significant beating, losing its original medieval roof. To make matters worse, the Turks turned the church into a mosque, desecrating it. However, this wasn't the end of the story: the locals hid a statue of the Virgin Mary inside its niche in the church sanctuary. One day, during the re-capturing of Hungary by the Europeans, the Turks were at Friday prayers. An explosion in a nearby building rattled the walls, exposing the hidden statue. Frightened, the Turks are said to have fled the building.
With Hungary liberated, Matthias Church returned to its proper use. It was passed between the Franciscan and Jesuit orders, who rebuilt the altar and pulpit, among other things necessary for Catholic worship. Between the 1870s and 1890s, the structure was restored to reflect the old Gothic floor plans and an organ was added in the early 20th century.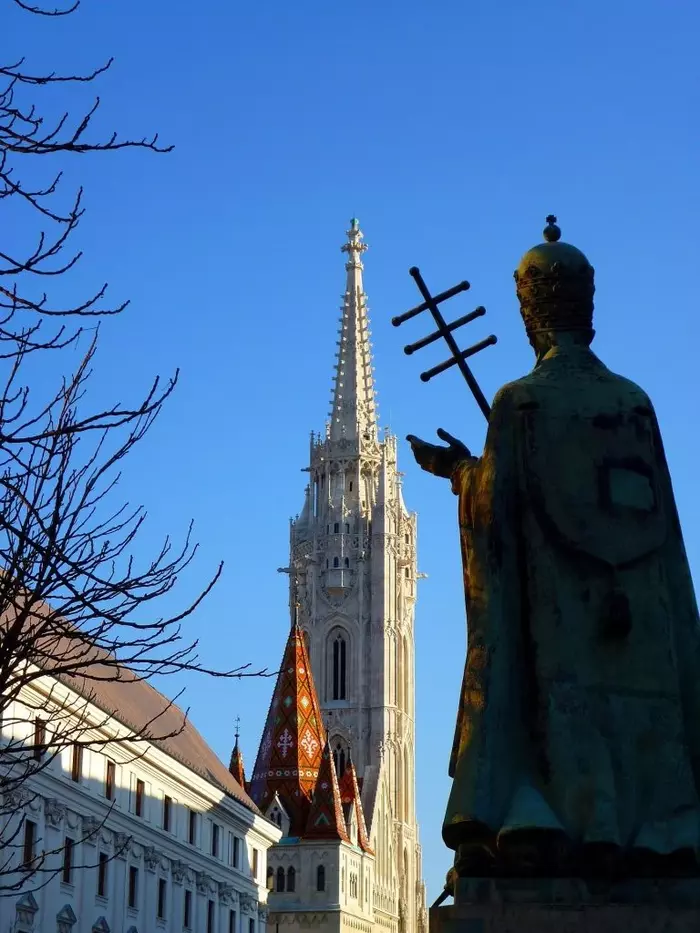 History and Architectural Evolution of Matthias Church
While little of the original two structures remain, Matthias Church is a gem that demonstrates the triumph of Christianity over Islam. It's been rebuilt at least twice and has undergone extensive renovations. What's interesting though is how it was done each time. In particular, after the roof was destroyed by fire during the war that led to the Ottoman occupation, a new one was built with brightly colored tiles. This is a stark contrast with the traditional Medieval wood roof with plainer tiles. There are also two towers: Bela Tower, in honor of King Bela, and Matthias Tower, in honor of King Matthias. The latter tower holds the cathedral bells.
Sadly, one of the casualties of Ottoman conversion to a mosque was the loss of Matthias Church's beautiful frescoes. However, the modern structure has a combination of Ottoman and European decoration styles, including non-figural decorative paintings on the ceiling. Stained glass windows lend an old-world flair to this church that's been through so much in its long history.
Ceremonies at Matthias Church
After the restoration of the Hungarian monarchy, Matthias Church became the site of many royal weddings and funerals. The last two kings of Hungary were crowned here, as well. Due to this royal connection, there is a replica of the coronation regalia in the church, and several kings and queens are buried in the crypt. There's also a museum of sacred art, as well as a Knights of Malta chapel. In this chapel, the coats of arms of deceased Hungarian clergy members are hung. Each year, on All Saint's Day, there's a special ceremony honoring them and adding to the collection of shields as appropriate. What a great addition to a church that has overcome so much!
So, has anyone had a chance to see this church in person?
~Soli Deo Gloria~
Sources:
Ermengem, Kristiaan Van. "Matthias Church, Budapest." A View On Cities. Accessed March 11, 2020. https://www.aviewoncities.com/budapest/matthiaschurch.htm.
"Matthias Church." Wikipedia. Wikimedia Foundation, March 2, 2020. https://en.wikipedia.org/wiki/Matthias_Church.
"Matthias Church Buda Castle Budapest." Buda Castle, February 4, 2020. http://budacastlebudapest.com/matthias-church/.
"Matthias Church Budapest." Top Budapest Attractions. Accessed March 11, 2020. http://attractions.topbudapest.org/churches/matthias-church-in-budapest-hungary/.
"Matthias Church Budapest Castle-Church of Our Lady Buda, Tickets, Concerts." Budapestbylocals.com. Accessed March 11, 2020. https://www.budapestbylocals.com/matthias-church.html.
"Sacred Destinations." Matthias Church – Budapest, Hungary. Accessed March 11, 2020. http://www.sacred-destinations.com/hungary/budapest-matthias-church.
Hope in the Midst of Tragedy – Trinity Evangelical Lutheran Church Milwaukee
Cathedral Basilica of Saint Louis: A Taste of Europe in the New World